Lawnmower Robot Mythos Top 2017
The Robot Mythos Top 2017 is the last news in the field of lawnmowers and it is the perfect solution to trim medium and small mows and gardens with greatest ease. It can move from an area to another one in full autonomy, it can dodge any kind of obstacle, if it rains or when it needs to be charged it comes back to its base in an autonomous way.
Robot Mythos Top is a lawnmower robot equipped with a perimetric line and it can trim up a 3000 m² surface. Mythos Top is the new lawnmower that is the solution to have a well-tended garden but they don't have time enough. Mythos Top is very easy to be used: you need to set it up.. and it will think about the rest!
Lots of programs for your garden
Mythos Top is equipped with more than one program  to have a complete care and cleaning of your garden. The new Mythos Top by the "Calendar program and the "Work Program" trim your garden even if you are not at home.
Mythos Top works inside the areas enclosed by the virtual line  and it covers up to a 3000 m² surface. You can plan the starting hour of its activity. Mythos Top provides different work programs: spiral, zig zag or diagonal one.
Mythos Top 2017 edition is the most equipped robot and one of the cheapest on the market. Mythos Top is equipped with new and innovative sensors making it safer and more autonomous. The rolling action performed by the blade lets get the "Mulching" effect which fits to the natural fertilizing of the grass of your garden.
Since today Mythos Top has become more innovative:  you can download the new free App that lets you have the remote control of your a lawnmower robot, plan the activities and the areas to be treated, and you could do everything by your smartphone or tablet. So what are you waiting for? Download it, you can find it in the iOS or Android stores.
Water proof
Pressure sensor
Rain sensor
Proximity sensor
Tilt sensor
Rising sensor
Backlighted LCD display
"Zone" cut program
Language option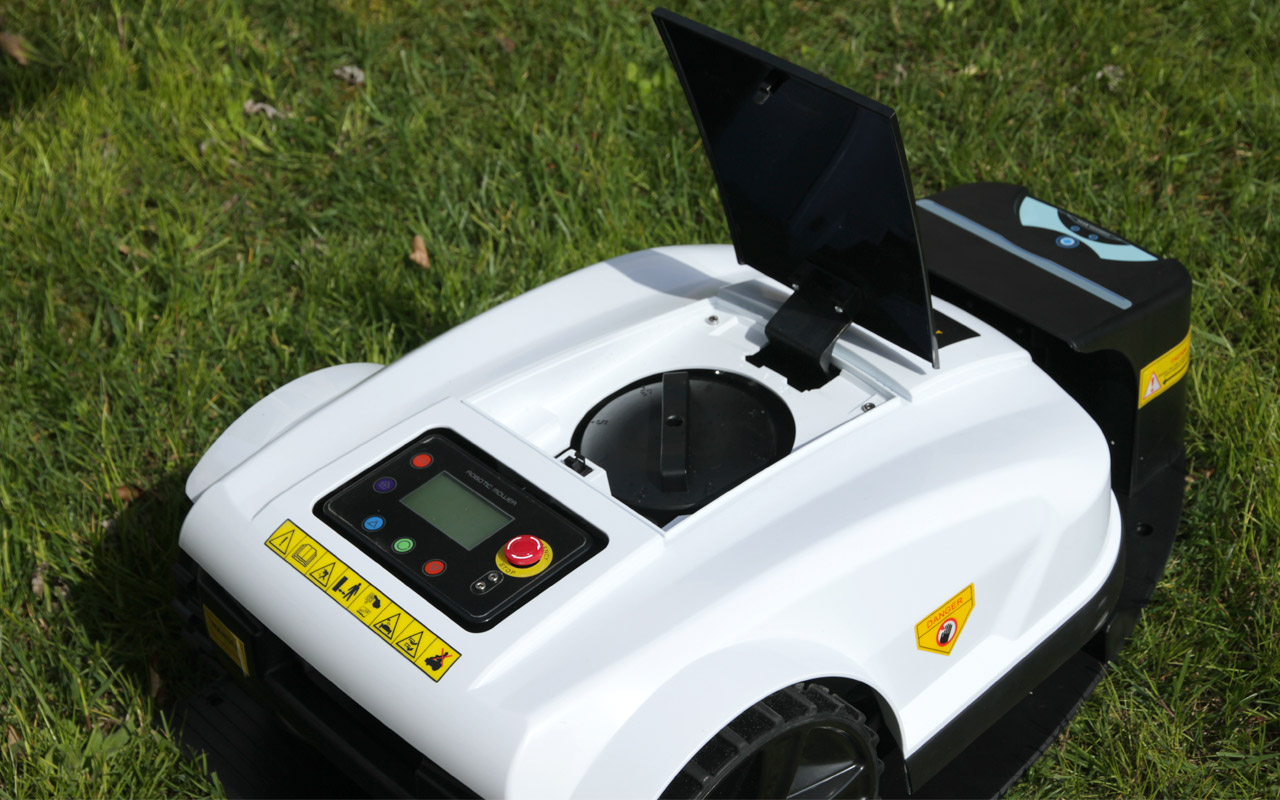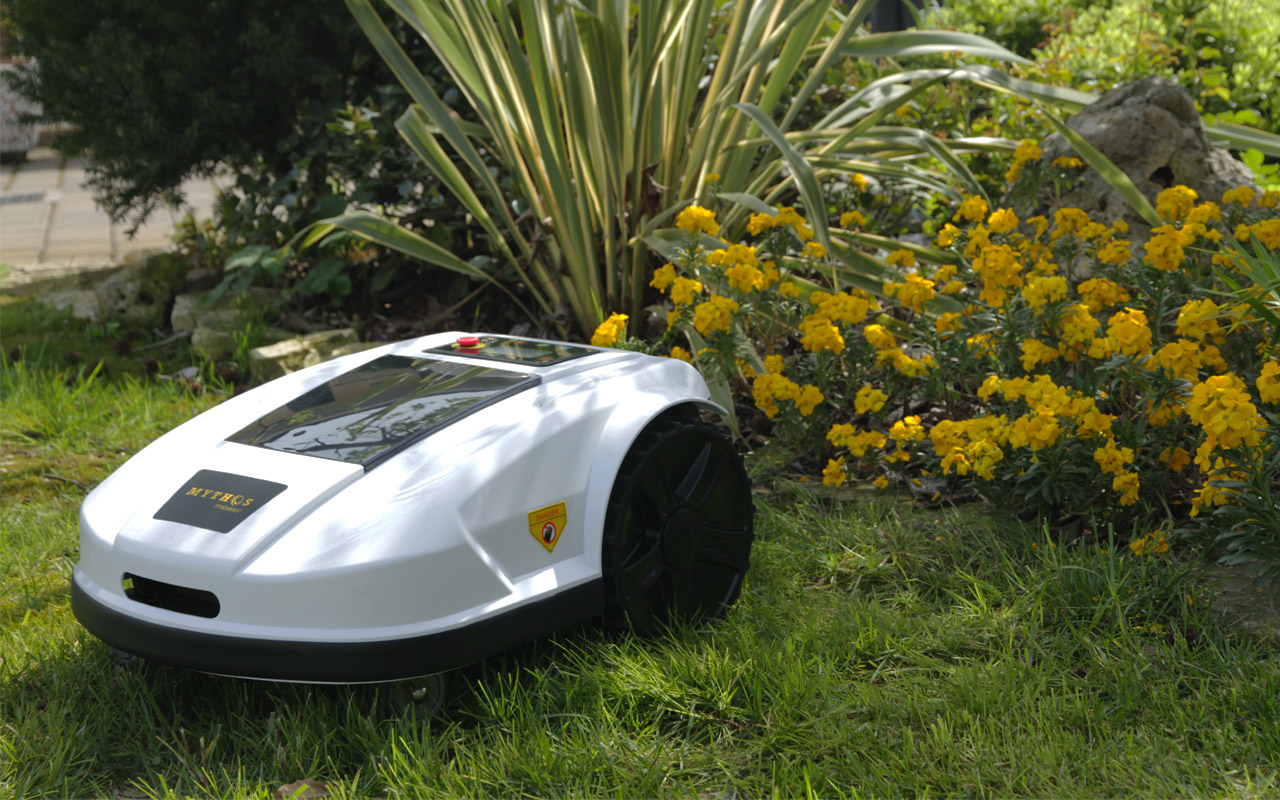 | | |
| --- | --- |
| Overall weight | 22Kg |
| Lawnmower weight | 19Kg |
| Dimensions (mm) | 605x465x280 |
| Power (Watt) | 85W |
| Blades N. | 4 |
| Blades speed | 35m/min |
| Blade rotating speed | 3000rpm |
| Cut Width / height | 28cm / 2,5-6cm |
| Maximum working tilt | 30° |
| Full charge working surface | 800mq(+-20%) |
| Max Area of work | 2600mq(+-20%) |
| Standard virtual wire lenght | 100m |
| Virtual wire width | 0,5cm |
| Remote controller range | 6m |
| | |
| --- | --- |
| Battery type | Li-ON |
| Current | 6.0Ah |
| Charge time | 5-6h |
| Endurance | 5-6h |