Water cleaner, Aspirator and Blower
Dual Force is the revolutionary water cleaner assembling three functions in only one tool: at the same time you have water cleaner, aspirator and blower. It is equipped with a powerful and silent engine performing the best outside and inside results . You only need a source of water, a socket and the problem solved when using Dual Force!! Some possible applications:
Car, motorbike and bycicle cleaning;

Outside floors and walls cleaning;

Aspiration of leaves and dirt;

Aspiration of liquids;
Blower.
Professional applications
Robust,easy to use and full equipped, Dual Force water cleaner lets some additional professional applications like:
Garden tools and engines cleaning;

Outside upholstery and scaffolding cleaning;

Outside walls and floors cleaning;

Working materials and inflammable liquids blowing;

Blower.
Cleaning dispenser;
Turbo nozzle ;
Blowing spout;
2 Liquid blowing brushes;

Blowing large brush equipped with rubber profile ( ideal for liquids ,too);

Cloth brush;

Round opening equipped with bristles;

2 exstension cords of flexible hose.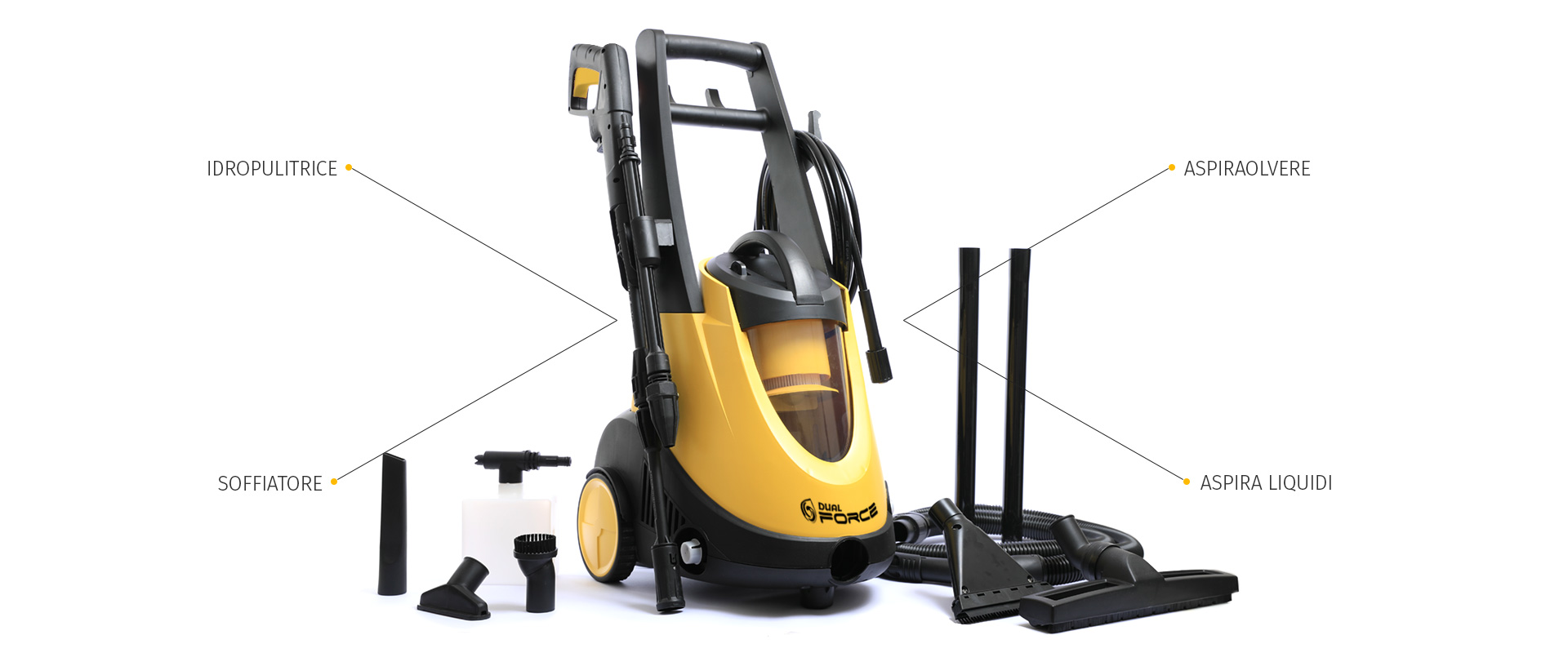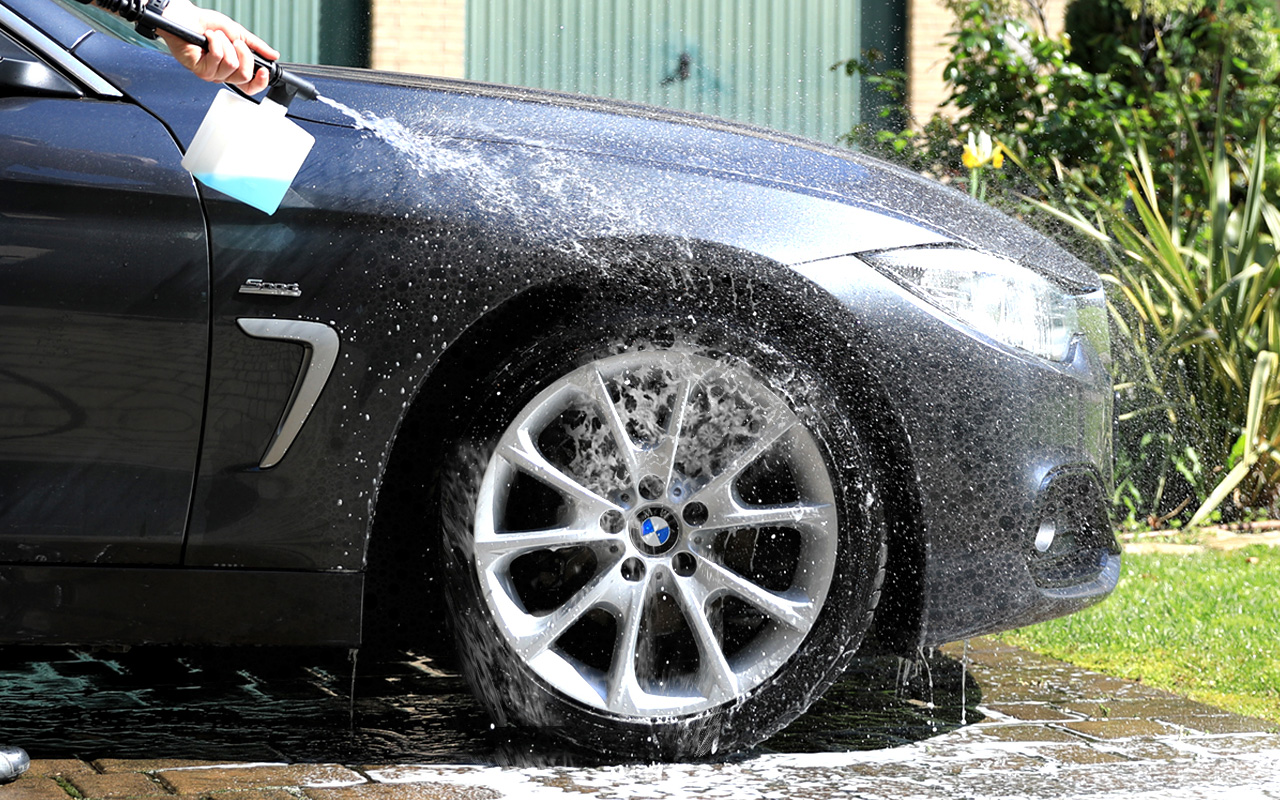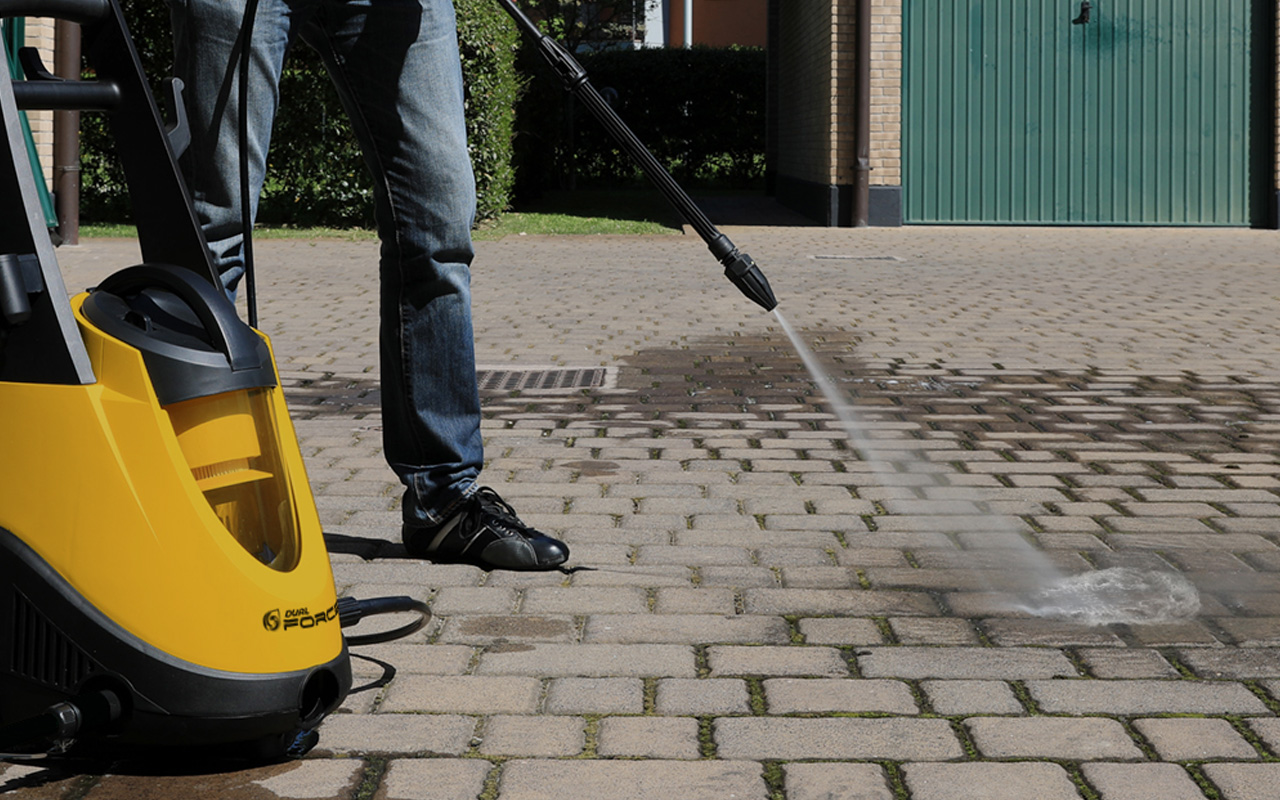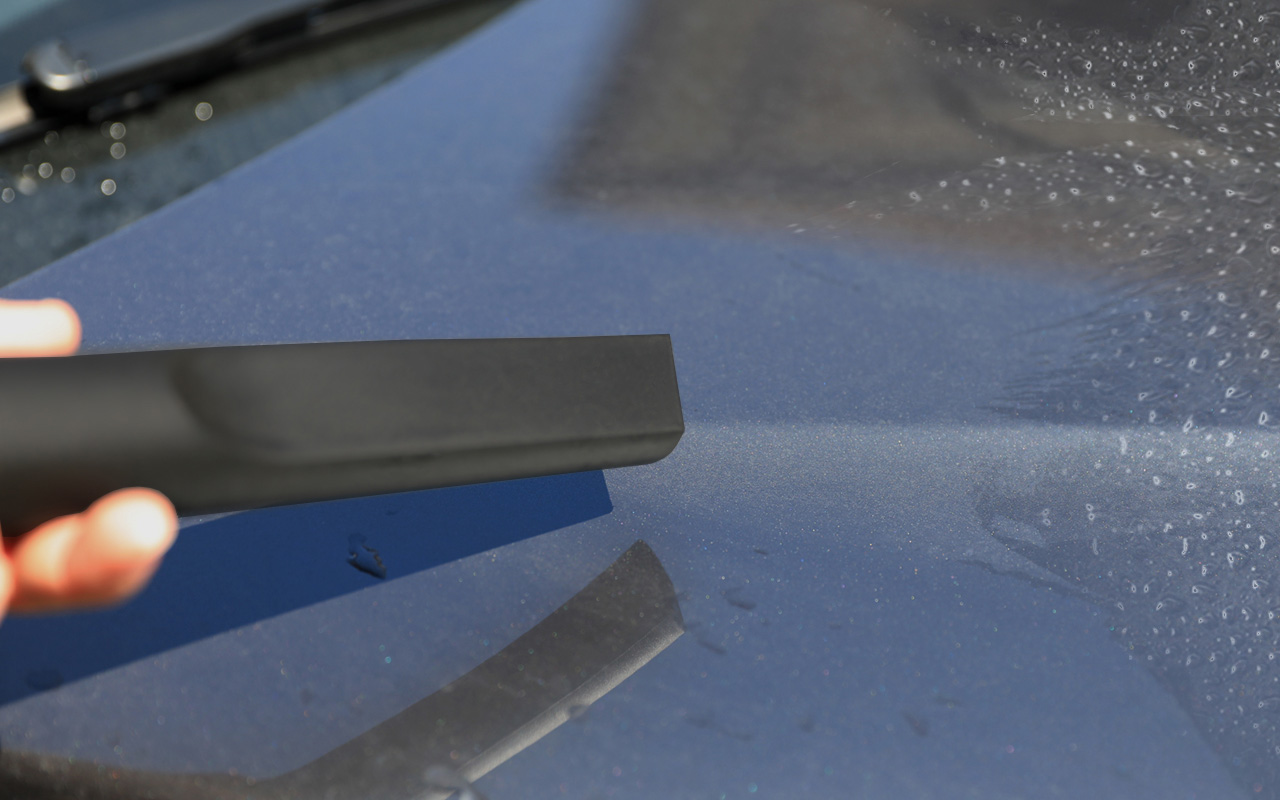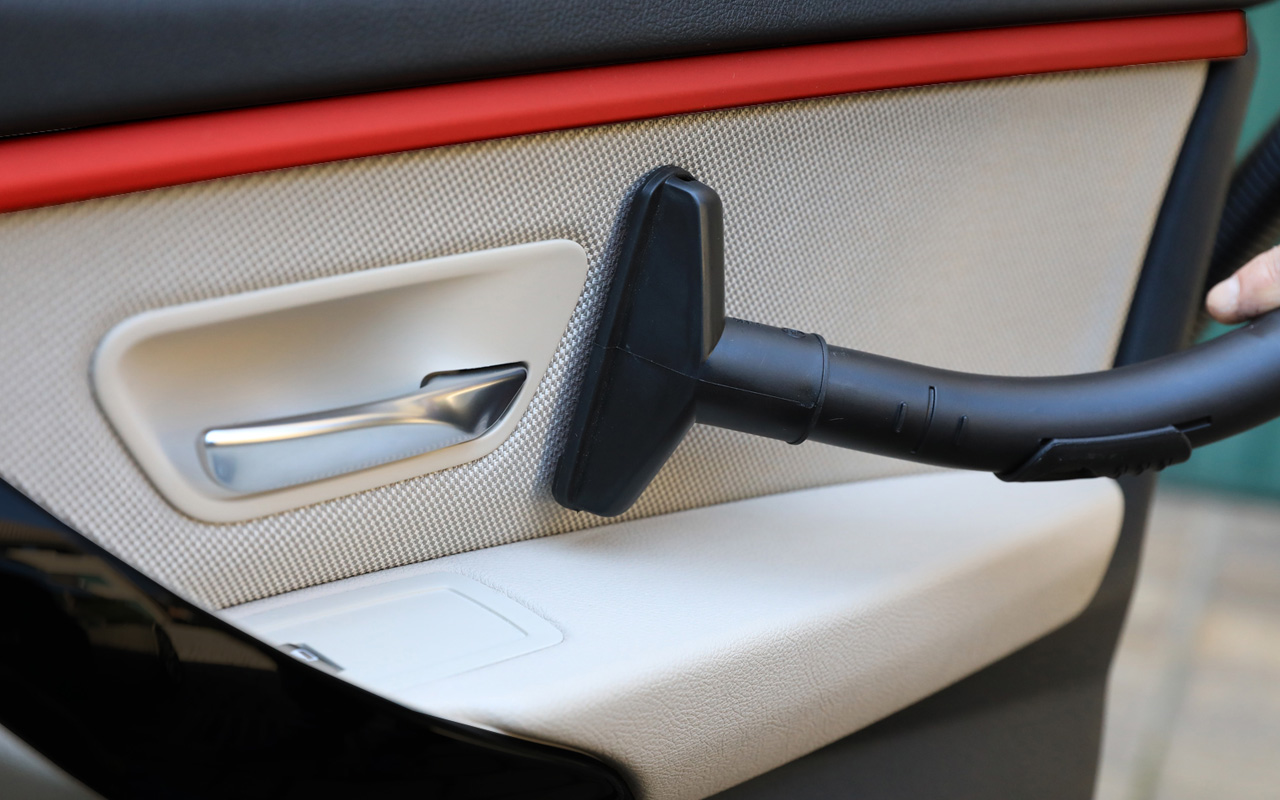 Hoover and liquid aspirator
Dual Force is the only water cleaner working as a hoover.  The maximum cleaning is assured by the HEPA filter which lets the aspiration system catch allegernics and the faintest dust particles.
This really versatile instrument lets the Dual Force turn into a blowing tool, only by opening the devoted mouth. In this way, you will be allowed to dry your car by blowing the small water drops. Dual Force lets you change from one application to the other one.
| | |
| --- | --- |
| Voltage | AC220-240V – 50/60Hz |
| Power | 1000W |
| max aspiration degree | ≥18KPa |
| Air max flux |  ≥2,4m3/min |
| Aspiration max power | ≥280W |
| | |
| --- | --- |
| Voltage | AC220-240V – 50/60Hz |
| Power | 1400W |
| Protective class | II |
| Protective degree | IPX5 |
| Max pressure | 140Bar |
| Max flux | 400 l/h |
| Weight | 17 Kg |